Finance options
Low cost car finance on used cars in Tividale, West Midlands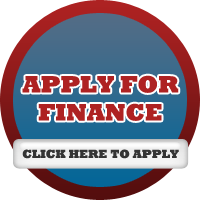 Here at MJC Motors, we offer low cost car finance deals to match the major high street lenders, so you can be assured of a truly great deal on your next car purchase. We also give you a wide range of purchase benefits you won't get from other lenders.
One of the many bonuses of arranging your car financing package with MJC Motors is the benefit of keeping all your "eggs in one basket", whilst still receiving the low cost savings associated with a leading high street lender. This makes us the dedicated one stop shop for your next car.
Finance and payment schemes suited to you and your budgetary needs.
Part-exchange; we are always on the lookout for new stock and we offer great rates on used vehicles.
Our car financing scheme offers an attractive alternative to buying your next car outright. We offer:
Low rate finance
Low deposit required
1-5 year loan terms
We settle negative equity and existing loans
We do all the paperwork for you
There are no forms to send off and we can often arrange finance instantly
Cash back options
Offering excellent rates of personal finance on nearly new cars
Personal finance is the intelligent way to buy your nearly new car. We offer the perfect personal finance plan for private buyers and those opting out of company car schemes. With personal finance you can:
Replace your car every 3 years with lower payments than a 5 year plan;
Not have to worry about the associated problems with everyday car ownership;
Finance part of the car to match the length of time you want to own the car, and have a Guaranteed Future Value (GFV) which you will not have to pay;
No long time servicing or age-related repair cost.

For fantastic car finance deals on your nearly new car, look no further than MJC Motors.
Written quotations are available upon request – subject to status and terms and conditions.